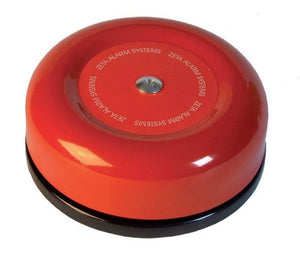 Zeta ZTB6B 6 Inch Fire Alarm Bell (24V DC)
The Zeta motorised fire alarm bells combine styling and functional efficiency. They incorporate a low power rotary centrifugal mechanism, which gives a high sound output with low current consumption at 24V dc.
The Zeta bells are available in 2 sizes; 6inch (152mm) and 8inch (203mm). These sizes suit a wide variety of installations.
There is a 230V ac version of the 6inch bell, and a 24V dc Weatherproof version of the 8inch bell.
Major Features
Low current
Universally accepted fire evacuation signal