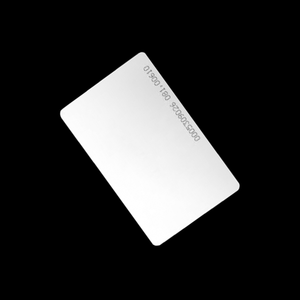 FingerTec is a renowned brand for biometric and card solutions and some terminals come with card verification function. Each terminal can support only one type of card technology at one time. There are a total of 3 card technologies supported by FingerTec terminals, which are RFID, HID and MiFare. The cards are applicable for applications such as access control system, time and attendance, employee ID card, ticketing, visitor management, and etc.
BENEFITS:
Proven Technology: The contactless technology has been commonly used and reliable in various environment conditions.
Convenient: All cards are thin and compact, suitable to carry as photo badge ID and fit in wallet or purse for everday use.
Compliance: The cards comply with standard ISO/IEC 7816, 14443-A and HID 1326 to support most RFID/Mifare/HID readers like FingerTec terminals.
Durable and Long Life: Robust and can be used for years without having to replace.
Card Personalization: Photo printing is applicable on single card for individual identification.